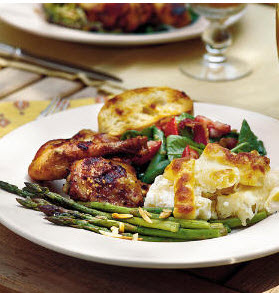 Feeding Ministry History
The Feeding ministry began in the spring of 2000 in response to call for more action by the local churches to become involved in Feeding the homeless. Our initial program was developed in partnership with St. Vincent DePaul Catholic Church. There was a need for them to expand their services on a wider scale, and a desire from FAME to engage in community-based feeding ministries. St. Vincent still provides the hot meals which we serve each week.
After the first eight months FAME had establish a solid and dependable presence within the community, but we still desired to do more. We began to provide clothing and other forms of assistance as often as possible.
In September of 2001 we received a grant from the Alameda County Department of Social Services which has allowed us to expand our ministry even further. We have been able to hire a Program Coordinator, provide stipends for the other workers, and purchase additional foodstuffs and groceries for at home use. We have also increased the overall number of persons that we can serve on a weekly basis. We anticipate continued growth and success in the years ahead!
Get Involved
The FAME Feeding ministry is a volunteer based community feeding and outreach ministy.
Our hours:
Tuesday and Friday from noon to 1:00 pm
Wednesday dinner at 5:00 pm
All volunteers are welcome!
Contact
Main Office: (510) 655-1527
Rev Mitchell – mmitchell708@gmail.com