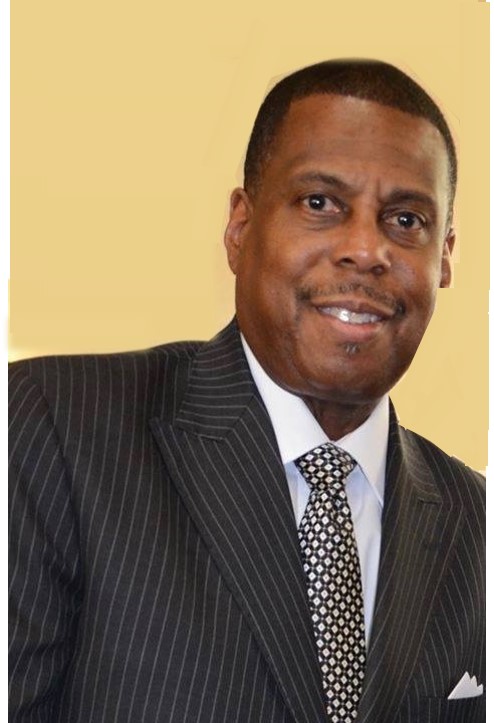 REVEREND DR. HAROLD R. MAYBERRY
The Reverend Dr. Harold R. Mayberry was born and grew up in St. Louis, Missouri. Reverend Mayberry began his Pastorate at Grant Chapel AME in Wentzville, Missouri and was later assigned to Quinn Chapel AME Church, St. Louis, Missouri.
In 1974, Reverend Mayberry was appointed to the pastorate of First A.M.E. Church in Richmond, California, later he became the pastor of Friendship A.M.E. Church in Clarksdale, Mississippi. In 1979 he was appointed Pastor at St. Matthew AME Church, Greenville, Mississippi. After several successful years he was appointed to Payne Memorial A.M.E. Church in New Orleans, Louisiana. While in the City of New Orleans, Reverend Mayberry was elected to the City of New Orleans School Board, served as a Housing Commissioner for the city and led All Congregations Together (ACT) a community action organization. Additionally he was Chairperson of the City of New Orleans Police Chief Search Committee.
In October 1996, Reverend Mayberry was appointed Senior Pastor of First A.M.E. Church in Oakland, California. He was elected as a Delegate to the 2000 Democratic National Convention in Los Angeles, California.
In 2004 Reverend Mayberry was elected Chairperson of the Episcopal Committee of the African Methodist Episcopal Church, he was reelected in 2008 and again in 2012. This is the Connectional (international) committee of the denomination which is responsible for examining the ministry of the active bishops and recommending their assignments. Reverend Mayberry served as Chairperson of the Community Policing Advisory Commission for the city and four years as a member of the Civil Service Commission for the city, serving as Chairperson for two years. Additionally, serves as a member of the Oakland Police Chief's Advisory Committee.
Reverend Mayberry is a product of Wilberforce University, Payne Theological Seminary and New Orleans Baptist Theological Seminary and Harrington Theological Seminary.
Reverend Mayberry is married to Mary Mayo Mayberry and their immediate family includes their son and daughter Harold and Jennifer Mayberry, their daughter and son Peter and Stacy Thompson, their daughter Stephanie Mayberry and their granddaughters, Ahamarii, Joella, Neiyah and Joya.