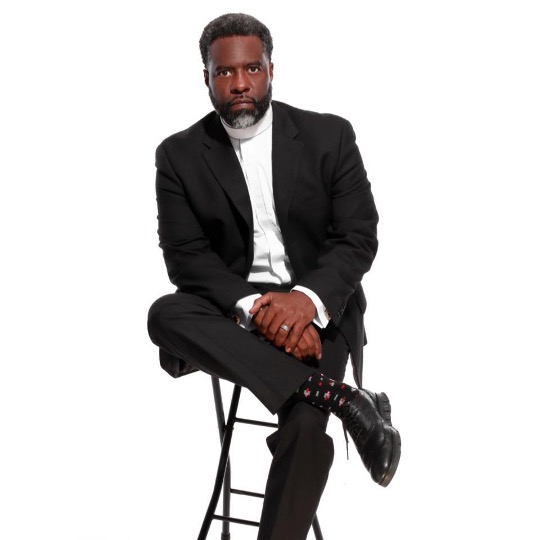 Rodney D. Smith, D.Min
When I Have Achieved the Impossible, Make Me to Know That My Work Is Yet Not Finished"
Born and raised in the 'show me" state (Missouri), this St. Louis native, has been in the AME Church his entire life.  He is a former YPD President and PK.  Dedicated to the call on his life, he grew up praying and believing God would allow him to be used for his glory. Rodney knew he was called for a purpose and destined for greatness. Needless to say, his mother would instill the power of prayer which would ultimately lead him to where he is today.
Reverend Smith exemplifies the ideal of living for the sake of others, He has dedicated his life to the values he was taught, the families that he serves, the community in which he lives, and the peace that surrounds him.  His ministry transcends racial, national and religious barriers.  His desire is to celebrate the strengths of the communities he serves, and work toward eliminating the weaknesses of the community in a productive and purposeful way.
Reverend Smith endeavors to find ways in which he can be instrumental in eliminating institutionalized racism in the community, politics, community agencies, faith communities, neighborhood associations and to create a sustained social justice partnership.
Having grown up in the African Methodist Episcopal Church his entire life, all of his secondary education has come through the AME Schools. He graduated from Morris Brown College, with a Bachelor's Degree in Early Childhood Education, an earned Master of Divinity from Payne Seminary  as swell as a Doctorate  in Ministry With an emphasis in Liberation Theology From Practice to Action in  the Historical first class with  Bishop John R. Bryant as class mentor for the program.
Presently, Dr. Smith has pastored the last 12 years in Alabama at, St. John AME Church, in Fort Mitchell, AL (2016-2020), Parks Chapel AME, Dothan AL (2010-2016), and Historic Cherry St AME (2008-2010). An active clergyman within his district, serving as the Assistant Treasurer for the Ninth Episcopal District Finance Committee. A member of the Board of Examiners for the Northeast conference. Director of Church Growth & Evangelism NE Conference.  As well, as a member of the AME Connectional General Board. Dr. Smith has traveled throughout the connectional AME Church preaching and teaching at Connectional BiAnnual  Lay meetings, and throughout various districts.
Pastor Rodney D. Smith is a an author, and seminar facilitator. He believes that one of his greatest blessings is the family God has given to him. He has been married to  Rev. Amittia Bradley Smith; former college queen  and partner  in ministry. Together, this anointed couple are parents of three beautiful children, HoneyRosie, Royal, Rodney Jeremiah.