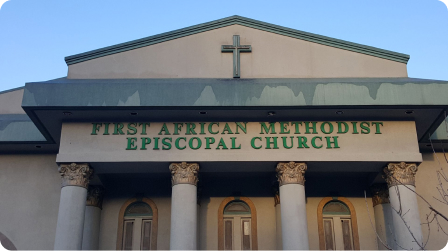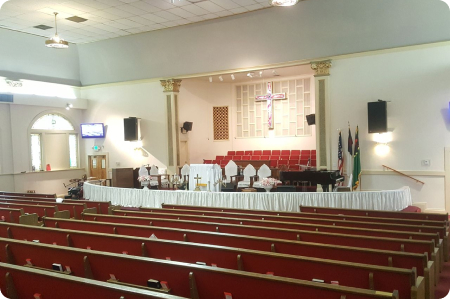 First African Methodist Episcopal (FAME) Church, Oakland is the first and oldest African American Church in the East Bay. Under the leadership of Rev. Dr. Rodney D. Smith, FAME Oakland continues its rich legacy of doing God's work to shift God's people!
Founded in 1858 as Shiloh AME , it was the first school for minorities in Oakland. The church also served as a cultural center of the African American community, hosting social and political events. After moving to a larger building in 1949 on 15th street the church was renamed to Fifteenth Street Church before purchasing a new building at 3701 Telegraph Ave. It was there the church was renamed FAME Oakland.
Now, under the servant leadership of Dr. Rodney D. Smith, FAME Oakland is rising above the ashes, after a 3-alarm fire destroyed its 37th Street building in February 2023. The church is currently in the process of envisioning a new development at the current location that not only serves as a worship center but an opportunity for community advancement.